The Bank of Canada To Keep Its Key Interest Rate Target On Hold
Date Posted: September 8, 2021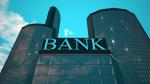 Amid the fourth wave of Covid-19, The Bank of Canada key rate remains at 0.25 per cent and said it would maintain its current policy of quantitative easing program by buying bonds at a target pace of $2 billion a week. The Bank of Canada reiterated its guidance that would remain unchanged until at least the second half of 2022. The Bank of Canada plans to keep up their efforts to help the economy improve, which is predicted to be seen next year.
To read more from The Bank of Canada, click here.
Reach out to a Mortgage Broker today.